| | |
| --- | --- |
| Interesting addition to ARRA pages | |
Author: Fred Voorhees Date: 9/15/2020 5:57:03 PM +6/-1
One of Auto Racing Research Associates' newest historians…Stephen Bubb recently submitted an interesting compilation regarding the 1965 dispute between Chrysler and NASCAR over the hemi engine and the resulting migration of many of their top name drivers to the Sportsman late model ranks at the New Asheville Speedway. Just the latest of the features added to the ARRA website.
https://sites.google.com/site/arratracksseriesorganizations/home/new-asheville-speedway
ARRA continues to forge ahead with research projects that help to build the available library of true, documented facts and stats on our world of auto racing that fans, reporters and journalists and just about everyone can keep up with reliable information on our sport. We are proud to be the official research venue of the Flemington Speedway Historical Society…we continuously provide research assistance to the Northeast Dirt Modified Museum and Hall of Fame, we have been instrumental in providing statistics for countless articles, reports and even television broadcasts.
We invite you to visit our website and see the mind boggling variety of stats on individual drivers and race cars…track, series and traveling groups and special events at: https://sites.google.com/site/arradocumentingracinghistory/home
  While there…take some time to visit our sister website page where you can find links to them all, including RaceStatCentral, Trackchaser,VTMotorMag,Catamount Stadium, YankeeRacer, Three Wides Picture Vault, ARR – Auto Racing Records and the Flemington Speedway Historical Society. Find that page at: https://sites.google.com/site/arradocumentingracinghistory/friends-of-arra-links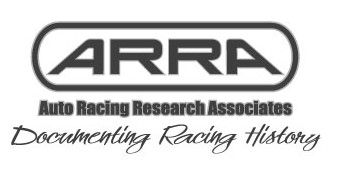 Return-To-Index
Display Full Msg Thread

Interesting addition to ARRA pages +6/-1 Fred Voorhees 9/15/2020 5:57:03 PM