| | |
| --- | --- |
| New ARRA website | |
Author: Fred Voorhees Date: 11/20/2020 3:16:12 PM +13/-2
Attention anyone that visits our ARRA – Auto Racing Research Associates statistical website. Our Google based website is based on an aging platform that Google is eliminating in November of 2021. In fact, beginning just about a week or so ago….new websites can not even be built on the platform that our site is built upon. Those like us at ARRA, who have existing websites built upon this platform, can continue to add to and use their sites…….until next November. The ability to change over to a more updated platform within the Google fold has been available to me for quite a while, but I didn't want to undertake the task until the racing season was basically put to rest in case there were any glitches to deal with and continue to keep our statistics as up to date as possible.
That being said….today I chose to cross my fingers and make the change over and hope that any real hurdles simply didn't present themselves. Listen, I am not a computer genius by any stretch of the imagination, so honestly, I was a bit nervous about the process, but it went well. However, I will tell you that I need to go over the entire website and put things in order (as you will see when you visit)….I definitely need to do some house cleaning and straightening up! I need to punch up the drab look of it all and create a common look throughout the website. All files that were on the old sites pages are there again. You should be able to go to the new site and pretty much get done what you got done in the past on the old site. Basically, it just needs to be "prettied up" to my liking. Supposedly, the new site will allow better viewing when viewers are on tablets and phones…so I look forward to seeing if that is so. There are also other features that were not available with the old version. I will let you know of those as I learn them moving forward. The websites address is the same as the old one…so bookmarks should work. I am hoping…really really hoping that those who were having trouble accessing files on the website will no longer have that problem. Please let me know.
As the days ahead roll by…I will be working to bring the website up to the visual level that I would like it to be. I ask that you please be patient.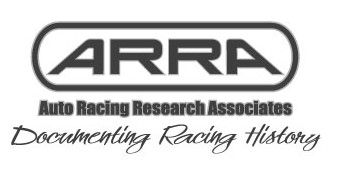 Return-To-Index
Display Full Msg Thread

New ARRA website +13/-2 Fred Voorhees 11/20/2020 3:16:12 PM